Browse Lyrics by Musical Decade
Visitors at Lead Vocals have a number of different options to discover music to practice their singing craft.
Per example in the practice section lyrics can be filtered by physical attributes of the voice and performer such as gender, vocal range, tonic pitch, and timbral technique. Additionally a classic set of filters include the selection by artist, song title, genre, country, lyric language, setting of the recording, and year of the recording.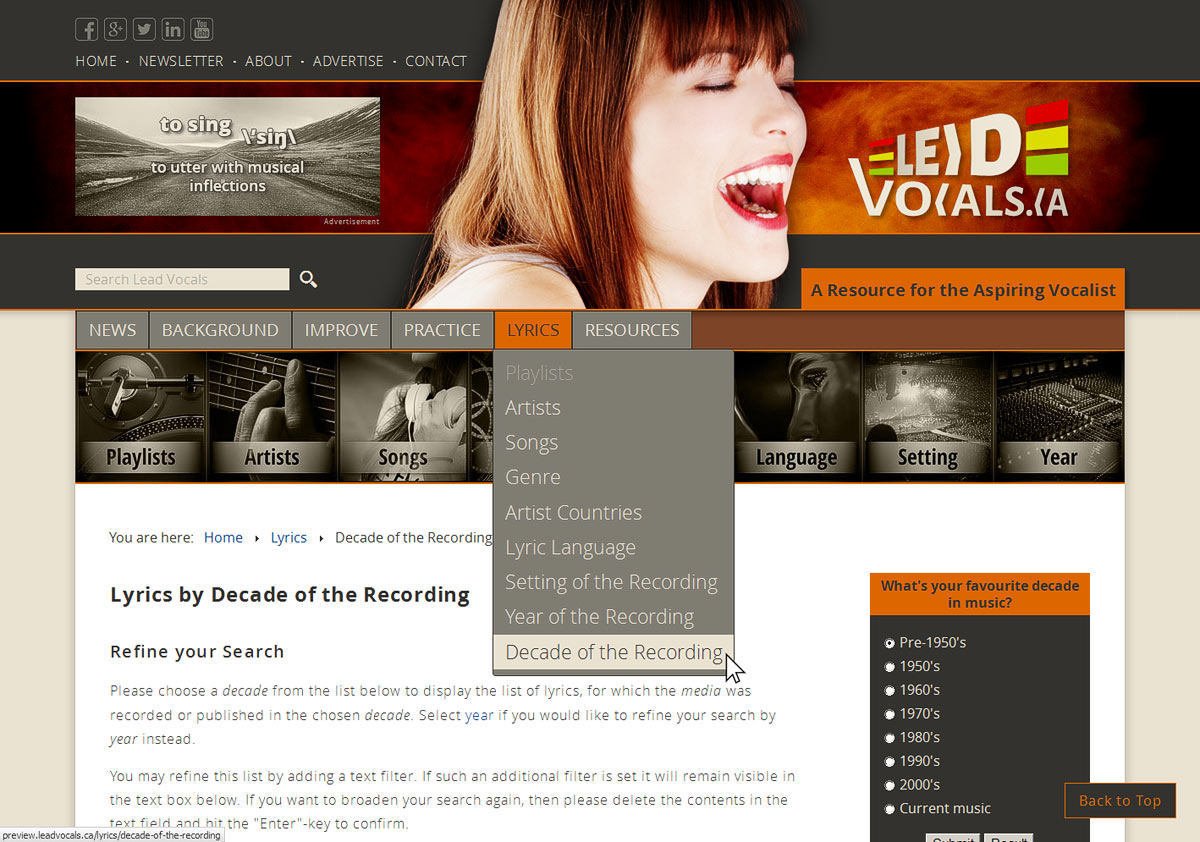 The decade of the recording
The last few days we have enhanced the selection by year with an additional, alternative filter screen that allows to browse our lyrics database by musical decade. Our offer for practising songs sets its main focus on titles from the last 3 decades, but as our database grows it is to expect that we will add music and recordings created in other decades over time.
As with all filters offered on Lead Vocals visitors can make use of the tag system by browsing from one music title to the next through a simple click. In addition to the already mentioned filtering possibilities we offer the selection of a specific musical key, scale, and content type.
We wish our visitors a happy learning experience and hope that our system will bring many serene hours of joyful practice and improvement.
Here is the link to the new filter: